All-Natural Cat Litter, Lightweight and Clumping
Made from USDA Certified Organic Industrial Hemp
Enjoy 2-3 day delivery time
View Test Results
How to Use
Regular price

Sale price

$20.00
Oley Health and Wellness Cat Litter is crafted exclusively from premium, sustainable USDA Organic hemp fiber grown in Oley, PA. Embracing eco-friendly principles, this litter offers a clumping formula that can be effortlessly flushed away. Weighing a mere 4 pounds, it surpasses traditional cat litter by providing the equivalent performance of 21 pounds.
Experience its remarkable odor control capabilities, accompanied by a delightful, naturally refreshing fragrance for an impeccable and clean environment. Choose Oley Hemp Cat Litter and make a conscious choice for your feline friend and the planet.


There are approximately 14.72 L or 0.52 cubic ft. in a 4 lb. bag of Oley Hemp Kitty Litter. We recommend filling your litter box with 1.5 - 2 inches of kitty litter.

*If you are transitioning from clay kitty litter, pour one-third of Oley Hemp into a clean litter box, followed by two-thirds of your old litter brand. Do not mix. During the next litter box change, pour two-thirds of your Oley cat litter, then one-third of your old litter brand on top. Continue to gradually introduce Oley Hemp until your cat is at ease with a full litter box of our product.
Looking to buy in bulk? Contact us using the chat or contact page on our website.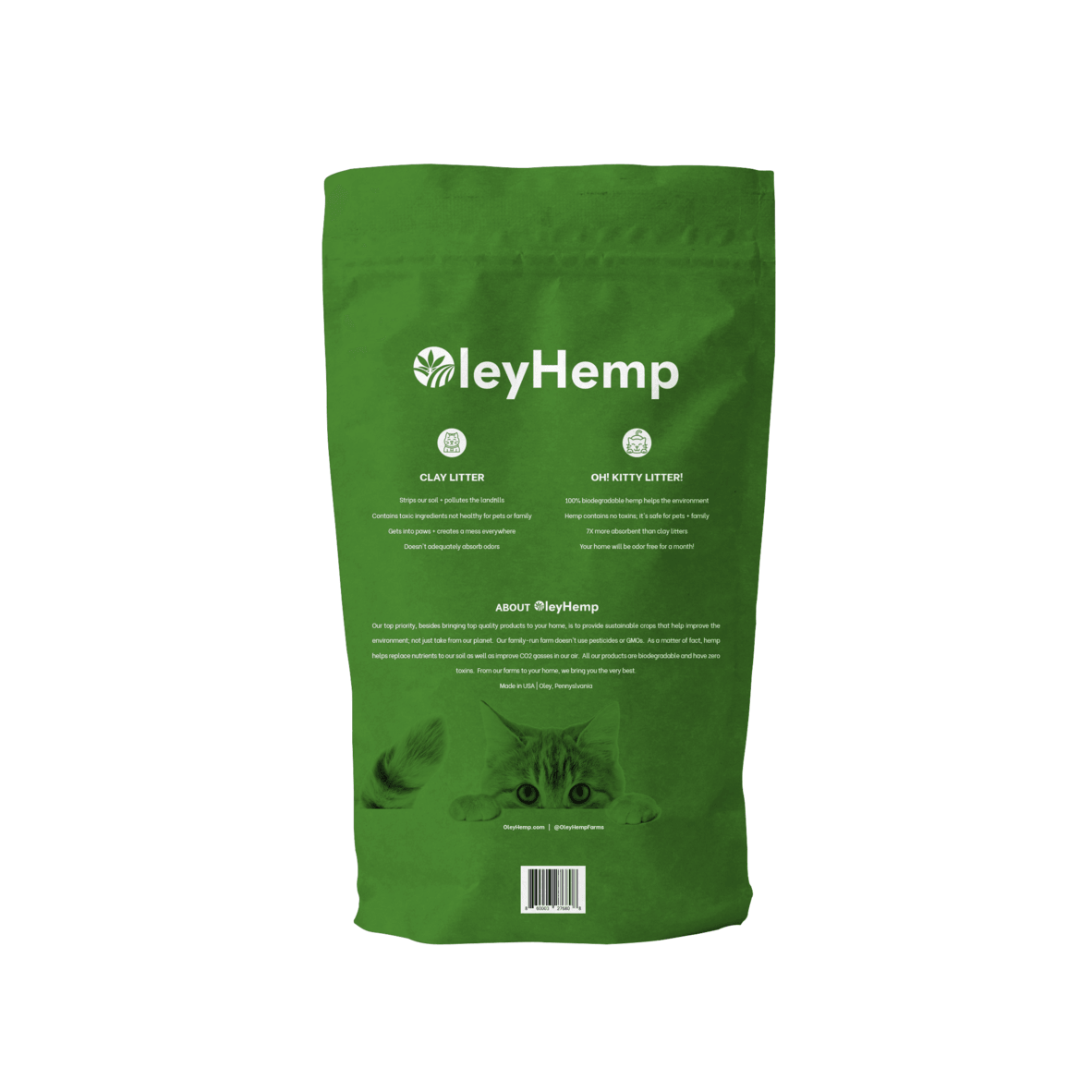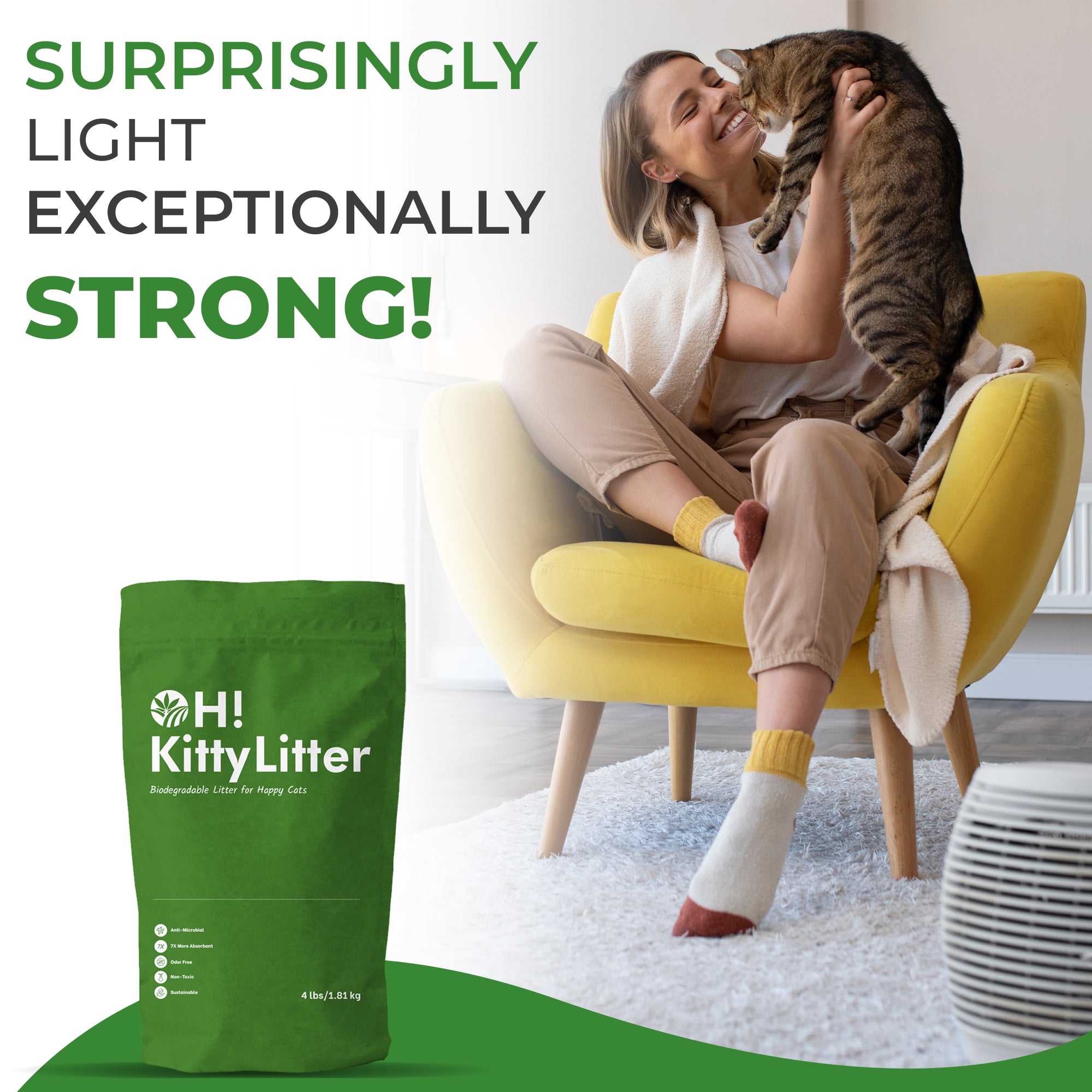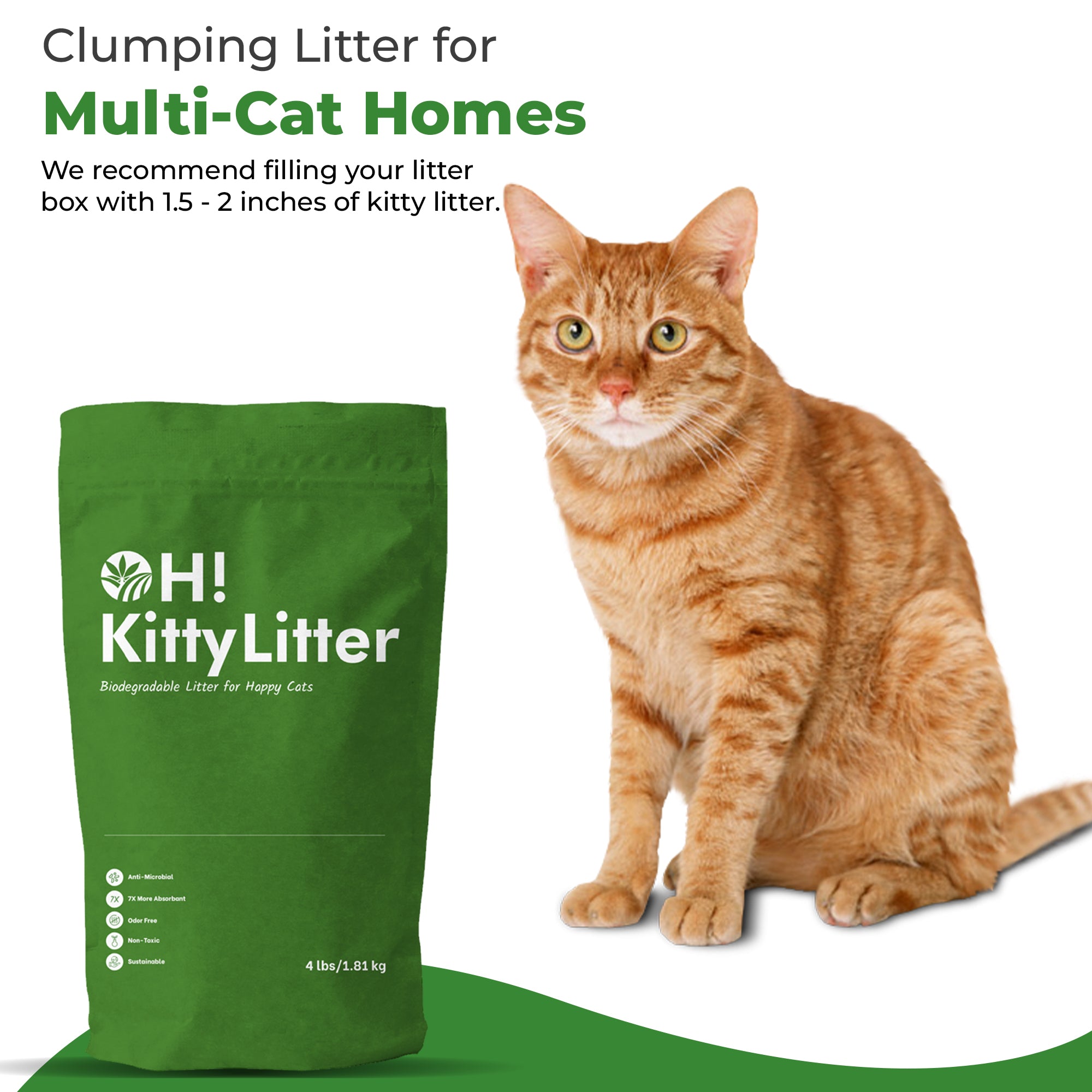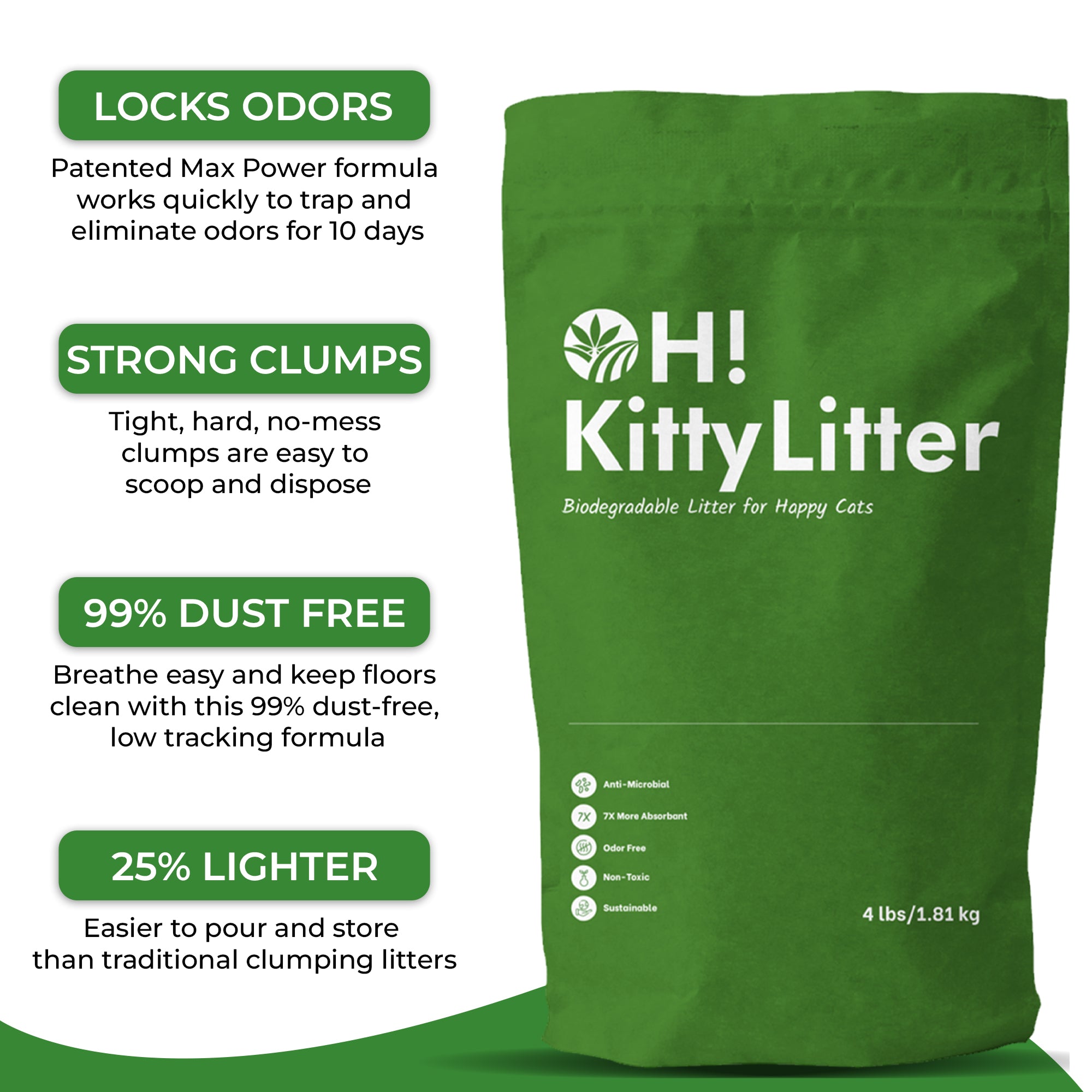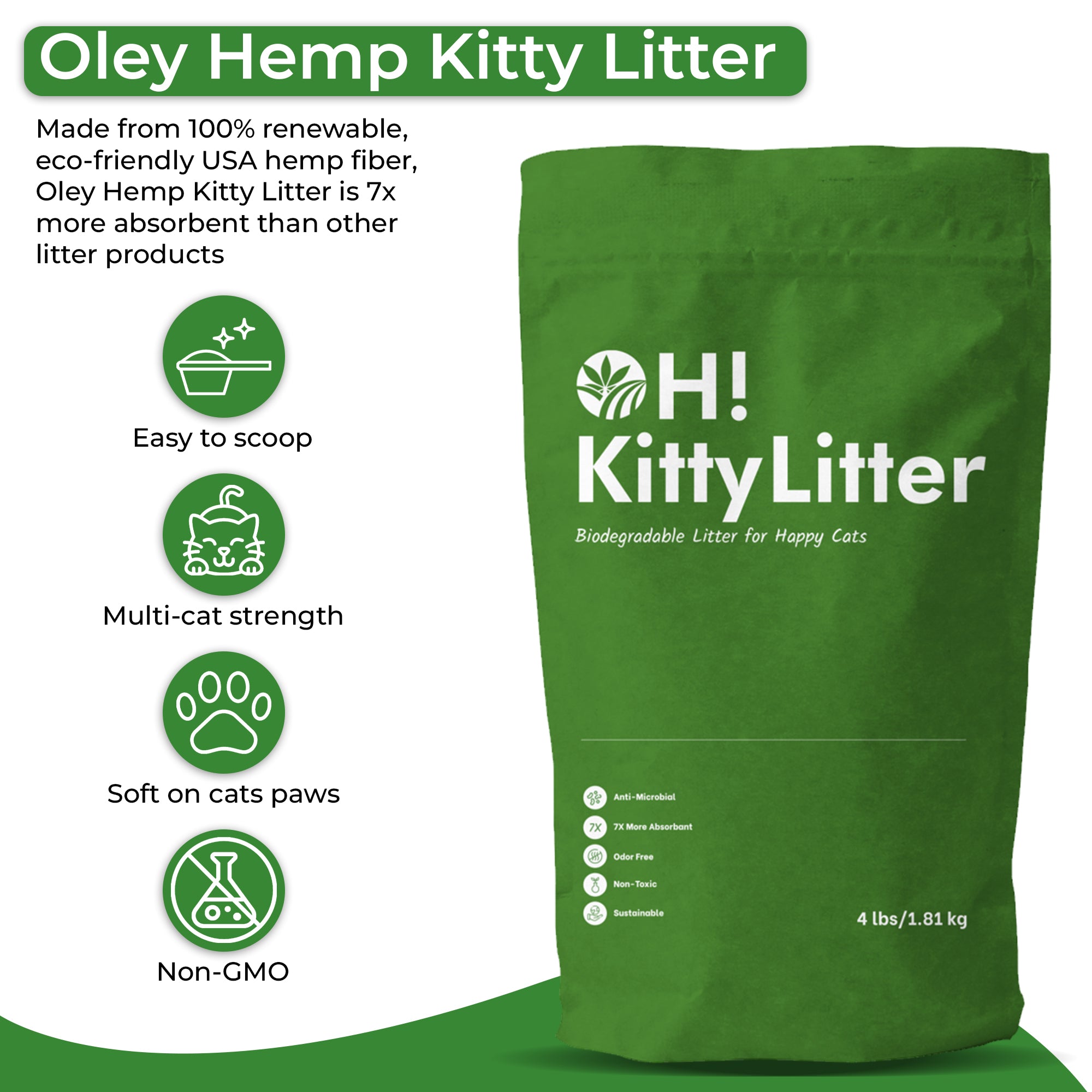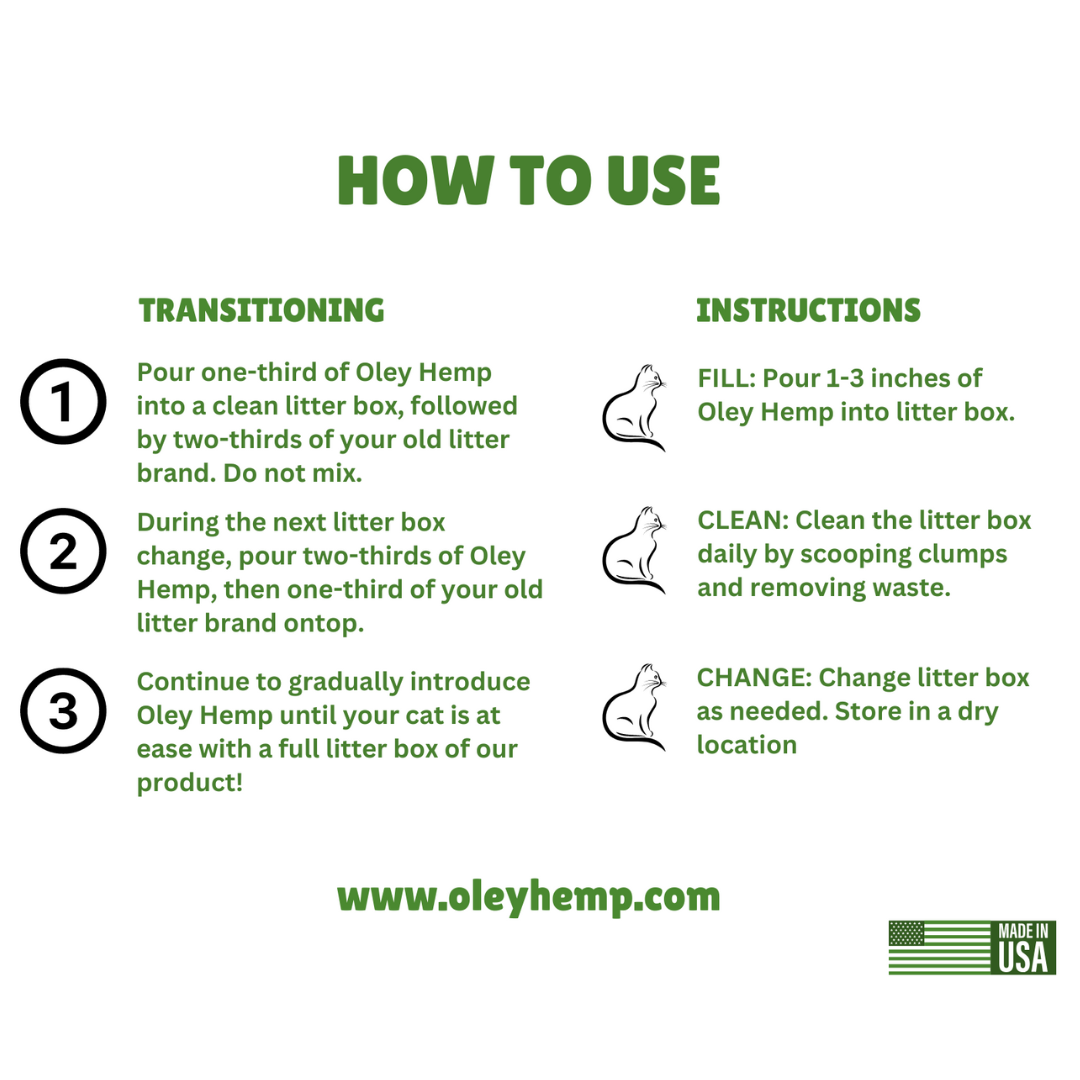 Test Results for Hemp Cat Litter
How to Use Hemp Cat Litter