At Oley Health and Wellness, we are proud to be at the forefront of hemp and hemp-derived product manufacturing. Our mission is to provide a pure and natural wellness experience by utilizing only the finest, organically grown hemp sourced directly from our Culver, OR and Oley, PA farms. With an unwavering dedication to quality, we ensure that our products are meticulously crafted to deliver exceptional results.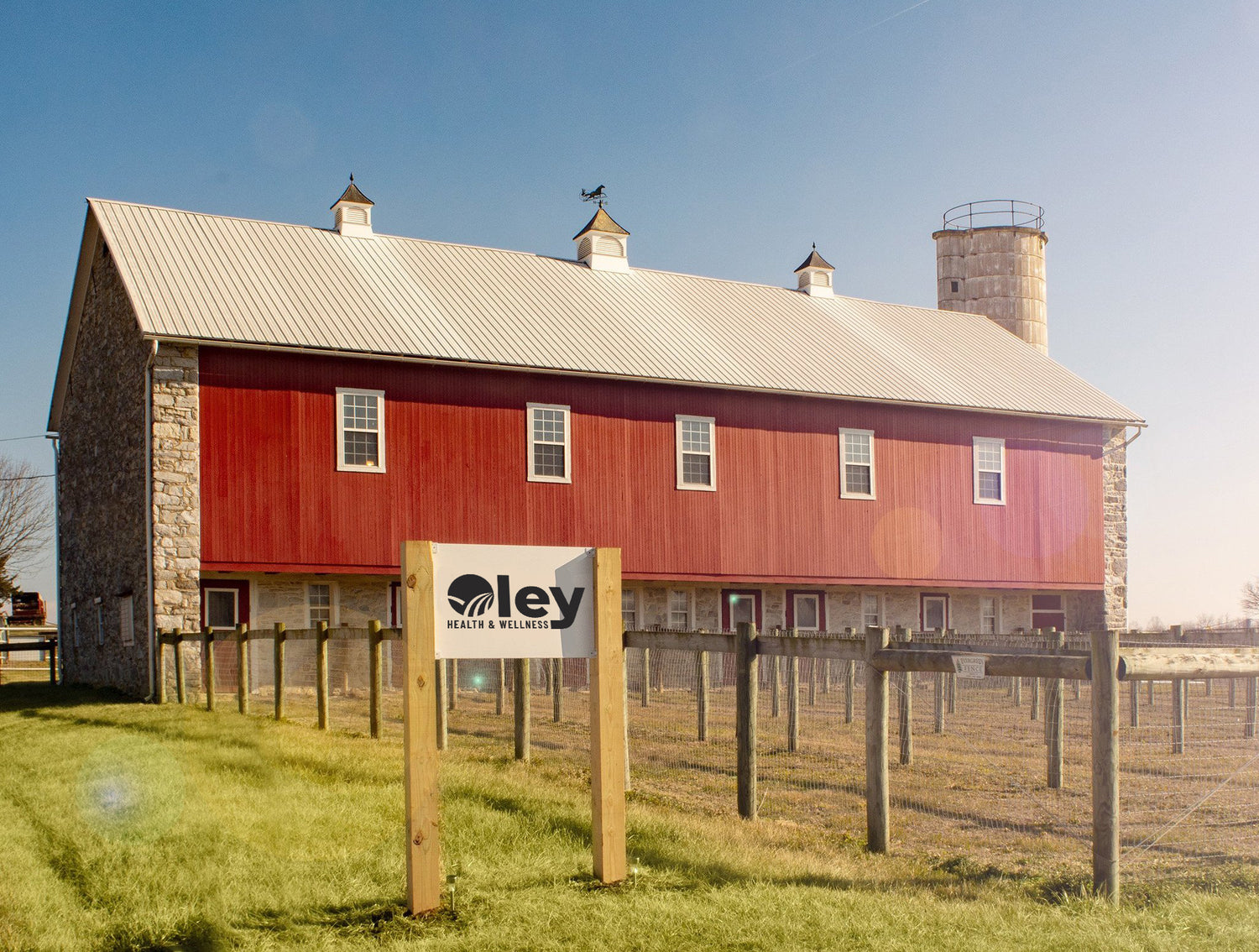 CBD Common Questions & FAQ
What is Full-Spectrum CBD?

Full-spectrum CBD isa type of CBD that contains all beneficial compounds naturally found in the cannabis plant. These include: Cannabinoids: There are more than 100 cannabinoids, including CBD and tetrahydrocannabinol (THC).

CBD and THC are responsible for the therapeutic and psychoactive effects of cannabis products.

Source: healthline.com
What other types of CBD is there?

CBD products come in three forms. Full-spectrum CBD has all the components of the cannabis plant, including up to 0.3% THC.

Broad-spectrum CBD has all of the components of the plant except THC.

And CBD isolate is pure CBD with no other compounds from the cannabis plant.

Source: healthline.com
What can CBD do for me?

Studies suggest that CBD may help with sleep, anxiety, and chronic pain. Further human studies are needed to substantiate claims that CBD helps control pain.

One study from the European Journal of Pain suggests CBD could help lower pain and inflammation due to arthritis when applied to skin.

Source: health.harvard.edu
What type of CBD products do you have?

Oley Hemp products include CBD tinctures, CBD salves, CBD tea, CBD honey, CBD toothpaste, CBD mouthwash, and a CBD roll-on.
Shop Our Products at these stores